Winter is upon us and we have already seen temperatures fall below freezing on occasions here in the UK. Therefore, perhaps it is an appropriate time to mention about protecting your household pipes against the cold weather.
According to information published by the Association of British Insurers (ABI), you may find it rather concerning to read that the average amount of a burst pipe insurance claim due to adverse weather conditions exceeded £10,000 in 2018. This is a sizeable sum and a claim of such magnitude has no doubt caused a significant amount of damage whether it is to property, contents or both never mind the potential distress and upheaval to the owners of the premises.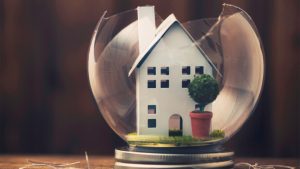 The ABI has very kindly made some recommendations as to what action you can take to lower the possibility of your pipes getting frozen over the winter period: –
If you have one or more taps that drip when turned off get them repaired.
Check in the loft that any water tanks and water pipes are suitably insulated.
Make sure your heating is set to come on periodically even if you are away for a short break.
Make sure that you are familiar with where your stopcock is situated in your home.
If a pipe freezes then you should take the following action according to the ABI: –
Any contents such as clothes and furniture should be moved away from the pipes just in case one of the pipes bursts.
Do not try to remove ice using the likes of a blow torch or a hammer as this may damage the pipework even more.
Turn off the mains water at the stopcock until the pipes have defrosted.
If a pipe bursts, according to the ABI, you should: –
Remove any possessions to a safe place.
Turn off the stopcock, drain the water supply by turning on the taps, and turn off the water heating and central heating.
In the unfortunate event that you do suffer water damage, get in touch with your insurer as soon as possible.