The car of the day today is the wonderful 1929 Riley 9 Monaco.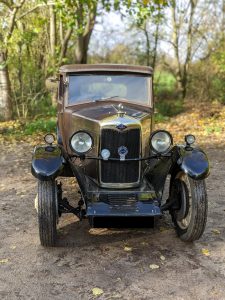 The Riley Nine was one of the most successful light sporting cars produced by the British motor industry in the inter war period. It was made by the Riley company of Coventry, England with a wide range of body styles between 1926 and 1938.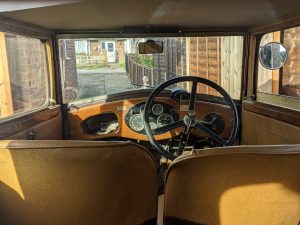 This beautiful classic is insured and has plenty benefits that we can offer at AIB. The policy has legal expenses cover, choice of repairer, agreed value and salvage retention.
We can offer additional benefits such as replacement vehicle and excess protection making sure your gorgeous classics are fully covered and there is no need to worry!
Call our friendly and knowledgeable classic car team on 02380 268351 for a bespoke quotation and see what benefits we can offer you today!
Thank you Mr B for allowing us to share the lovely photos of your Riley 9!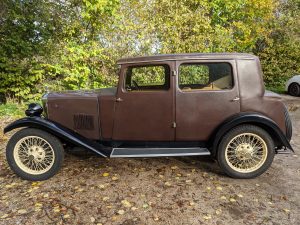 If you have a policy with us and would like to share the photos on our website and socials, email us at info@aib.co.uk