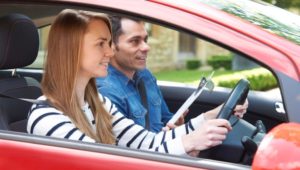 Keeping a car on the road has always been a costly thing to do but is particularly expensive for young drivers who tend to be faced with having to pay more for their car insurance than the more mature driver. Research by the price comparison website Compare The Market has revealed some interesting statistics in this respect.
Apparently, as at September 2018, the average annual cost of someone aged 17 to 24 running a car was £2,442. That figure has gone up in the last 6 months by an average of £60 per annum. In the last 2 years it is concerning to read that the average cost of a young motorist running a car has gone up by in excess of £140 per annum.
The average cost of a young driver insuring a car has risen to £1,324 per annum meaning that insurance costs make up over 50% of running a vehicle. Fortunately, car insurance premiums have been falling in recent months –since February 2018 premiums have dropped by an average of not far off £24 per annum.
Another factor that has added to the increase in the cost of running a car is the increase in fuel prices that we have seen at petrol stations here in the UK. In the space of 12 months this has risen by an average of 9.9% to £891 per annum.
Other things taken into account in the average cost of running a car are Road Tax at £115, breakdown cover at £56 and MOT at £54.
The 5 most popular cars owned by young motorists are: –
Vauxhall Corsa
Ford Fiesta
Volkswagen Polo
Renault Clio
Volkswagen Golf
It was found that the cheapest car to insure by a young motorist was the Dacia Sandero at an average of £882 per annum. As you can see, this is significantly lower than the average cost of insurance. This was closely followed by the Fiat 500 at an average of £898 per annum to insure.
It should be borne in mind that the above figures do not take into account young drivers who need to arrange finance to fund the purchase of a vehicle. The monthly outlay in this respect can be quite significant.
The motor insurance market is extremely competitive here in the UK with numerous insurers providing cover ranging from standard car insurance to telematics cover and even pay per mile insurance. Unfortunately, not enough people bother to shop around for their cover such as when they receive their renewal notice from their existing insurance company. If they did then some may find that they could have got the same level of suitable cover but for a lower premium.
So, if you are looking for car insurance either for the first time or if your existing policy is coming up for renewal, why not get in touch with us here at AIB Insurance on 02380 268 351 and speak with a knowledgeable member of our team who will discuss your requirements and obtain a competitive quotation from our extensive panel of insurers for your perusal without any obligation.