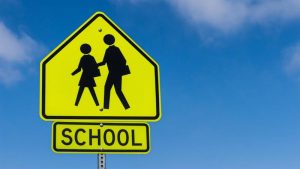 It is no secret that the roads are much quieter during rush hours when children are on school holiday and the time taken to get to work tends to drop. Some interesting research has been carried out by Admiral Car Insurance relating to the number of car accidents that take place in school term time when compared to the school holidays.
In the last five years, the number of claims submitted for accidents taking place between the hours of 8am to 9am and 3pm to 4pm increased by an average of 32% when children were at school compared to when they were on their summer holiday.
We are sure that you will agree the above is a large increase and is somewhat concerning.
It is interesting that the research by Admiral Car Insurance revealed that during the school rush hour in the morning motorists were most likely to collide with a third party vehicle by going into the back of them whilst in the afternoon a motorist was most likely to have their car hit whilst left unattended or parked.
The research found that 67% of motorists felt it was not as stressful commuting to work when school children were on holiday compared to when children were back at school.
According to the report, when a parent has to drop off a child at school or the nursery on the way to work, the distance travelled rises from 20 miles to 36 miles and the time taken goes up from 32 minutes to 54 minutes.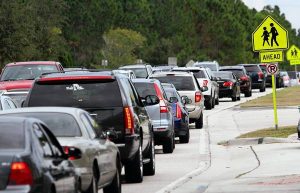 There is no doubt that driving a car is not as stressful during the school holidays when compared with driving in term time with 66% of motorists believing this to be the case.
It is the opinion of 71% of motorists that far too many parents take their children to school using a car. There are other potential modes of transport such as train, bus, cycling or walking.
A parent can become distracted by their children when driving them to school so it is important that they concentrate on the road to reduce the possibility of being involved in a road traffic accident.
If your car insurance policy is shortly due for renewal or you are looking to arrange cover for the first time then why not give us a call on 02380 268 351 and have a chat with one of our friendly, knowledgeable members of staff. He or she will be happy to discuss your requirements in detail with a view to proving you with a tailor-made, competitive quotation for your perusal. You will be pleased to read that we have an extensive panel of vetted insurance companies on our panel. If you wish to go ahead with the cover then we will be able to assist in putting the policy in place as quickly as required.