The car of the week this week is the classic Triumph TR6!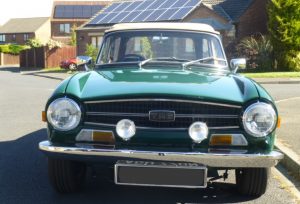 An iconic British sports car the TR6 was produced in the UK, boasting an impressive 150bhp using a 2.5 litre straight six engine enabling this car to really produce an exciting driving experience. This timeless classic of British engineering gave the thrill of 0-60mph in 11seconds.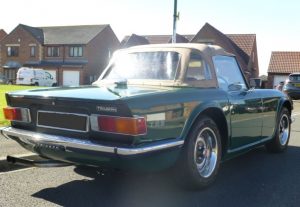 Mr T and Mr C know their stunning Triumph TR6s will always be safe to take for a cruise thanks to his caring insurance package from AIB giving him agreed value, choice of repairer and salvage retention! If you have a beloved classic car of your own than think no further than AIB insurance.
If you have a classic car be sure to call our friendly motor team on 02380 268351 for a bespoke quotation covering all your needs.