Christmas is just around the corner and that time of the year has arrived when the frontier is full of merriment & joy, instead, it is one of the most stressful too. With much rejoice often accompanies the rush that needs people of our United duchy to do a bit of pre-planning for a cherishing Christmas eve. Christmas time can be one of the hard-pressed times on the UK's roads as (what feels like) everybody wants to get their feet fast on holy ground, heads home to spend the festive period with their loved ones.
You're driving home for Christmas… Oh, you can't wait to see those faces, Top to toe in tailbacks. But you gonna take some time, may get red lights on the run, but soon there'll be a freeway & you will get to home right for a wonderful soiree awaiting.
So! Here we have put together an all-essential list of helpful driving tips and riding standards to make sure you get home safe this festive period.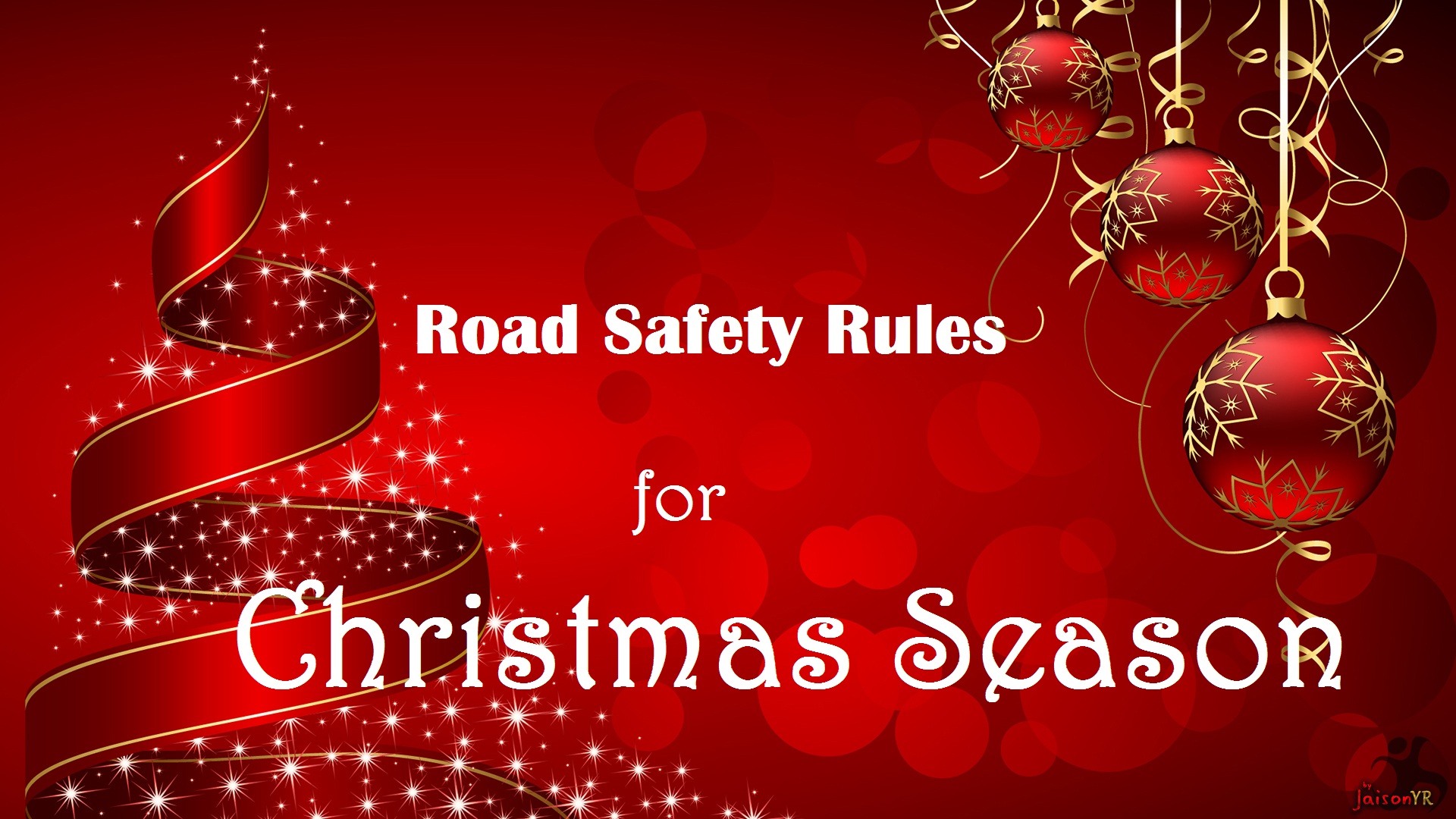 THE DOS
—
The Green Light List (Code of Conduct)
DO… PREPARE BEFOREHAND – Car checks
During Christmas time, the snow gently falls, white as dove, touches the heart but also covers your car in its storm. So, UK people be prepared with a washer fluid and make sure that your tire pressure are all correct.  
Be sure to have done all the necessary car checks before you get into the swing of things. Make yourself ready for every contingency…who knows where your car could crack up! Here are quite a few things to consider carrying with you:
Snow shovel

Ice scraper

Bottled water

High-visibility jacket

Warm clothes

Jump leads

Mobile charger

First aid kit
PRE-PLAN YOUR JOURNEY
To keep you and your commuters well out of any traffic, make sure to check before your journey whether there is any scheduled roadwork's along the route that you'll be taking. Check apps such as Google Maps for live, on-the-go information. This will immediately guide you with the best routes and save you running into any unexpected traffic.
DO… AVOID THE 2018 CHRISTMAS TRAFFIC
2018 Christmas day is falling on Monday, meaning there's a long weekend of social-gatherings, jamboree to be done before we can open our presents. According to the census announced by DVLA, there are 37.5 million cars on our streets, so there is every possibility of traffic booms if the population begins their journey en masse after office hours on Friday night this year. A good makeshift is to find a different route or look for possible delays if it's going to affect you.

For instance, on Friday, 2017, there were scheduled development works on approaching Derby, on the A6 northbound. Highways England has recommended to expect disruption after 8 pm.
BE COURTEOUS
Our idea of Christmas whether old or modern is spreading love. After all, you would not want to end up on Santa's mischievous list. And, it's the season of solace and sheer delight, so spread a little Christmas gaiety by giving way when it's feasible to do so and keeping enough distance between you and the car in front. Remember this Christmas, Getting up to Mischief = Getting up to No Good…
PLAYLIST
Whatever people you'll be communing with, get a playlist of everyone's favourite tracks together to maintain decorum of glee, elation, while keeping the complaints to a minimum. Be sure to put a few Christmas carols in there too! After all you do not know what the red suit wearing has in pipe that he's smoking!!
GENTLE STEERING IN ICEY
As the Pacifist Santa conveys, seeing isn't believing, believing is seeing. Believe in yourself to cross the ice laden path just safely. Navigate smoothly as too much steering can be dangerous on icy roads and also use the highest possible gear to avoid wheel spin. That said a good shout is to select a low gear if you are travelling downhill, particularly if the road is crooked. Always watch out for black ice, especially in sheltered/shaded areas.
LIGHT UP
Be sure that you have your headlights 'ON' irrespective of the time of day. Winter is a time when darkness can appear at any hour of the day and you need to ensure you can see and be seen by other travellers. Make sure to test your lights, fog lamps, especially ahead of long journeys.
SUNGLASSES TO BEAT THE SHEEN OF SUNSHINE & SNOW
One of the risks driving in snow is the flash of sunlight off it. Remember to have sunglasses in car– they're not only for beach time!
THE DON'TS – The Red Light List (Breach of Conduct)
DRINK AND DRIVING
We're at a stage where almost everyone knows they should not drink and drive. People who are still doing it are choosing to do it. Christmas is just not the time to surrender to your addiction. It simply isn't safe to drink and drive. You know why Santa is so jolly, because he knows where the entire bunch of bad bee's living. Remember, if you have plans going to a party, evening meal or raving it up, don't take the car. It's good to remember that staying over and not setting off until the next morning is no guarantee you'll be within the legal limit.
DROWSY DRIVING
Did you know that more than 30% of road accidents are caused by driver being tired out? And, with Christmas celebrations truly underway, there are going to be times that you might wake up feeling consumed or wasted to drive…but still crave to make the journey anyway. If not sure, get a close someone to drive (providing they're insured on your car), or wait until you feel confident to coast off the journey!
There's nothing more dangerous than heading on for a long drive when you're not up to it – it's not only unsafe for you, but for other road users too.
BREAKDOWN
Should the worst happen and your car crash on course, don't panic – the crucial breakdown services in the UK operates over entire festive period. If you've not done so already, you should take into account taking the breakdown cover. Check out for companies providing the service in the UK.
DRIVING LOW ON FUEL
You never know when your journey could take longer than anticipated due to road disruptions, stoppages or poor weather conditions. To prevent seizing up in middle of nowhere, remember to keep your tank at least half full or get it topped up at given opportunities along the way.
DON'T… PUT PRESENTS ON SHOW
Try not to have a shining assemblage of finely wrapped gifts on your back seat if you know you'll take a halt on the way – this will attract robbers like a moth to a flame. Keep the presents or whatever you can in the boot, out of sight. Make sure you avoid making valuable gifts visible.
So, before you set off, make sure to check your list and check ours twice (driving dos and don'ts) to ensure a safe and merry Christmas journey!
——————————————————
We specialize in providing insurance for high-performance exotic cars, contact us to get insurance quotes about Motorhome Insurance, McLaren Insurance, Bentley Car Insurance, Ferrari Insurance, Lotus Insurance, Aston Martin Insurance, Porsche Insurance, Lamborghini Insurance