The only Japanese supercar of its generation. One of the best cars Jeremy Clarkson says he ever drove.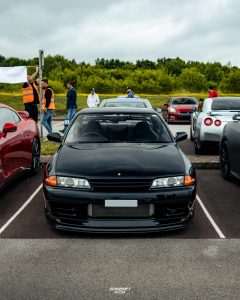 The Skyline R32 GT-R (Grand Tourismo Racer) — nicknamed "Godzilla" for effortlessly crushing all competitors in Group A Series racing — winning 29 consecutive races in the Japanese Touring Car Championship and three consecutive championships in the Australian Touring Car Championship after being reintroduced by Nissan in 1989.
This remarkable track record is part of the reason the Skyline R32 GT-R has such a strong following among serious car enthusiasts around the world. Other reasons include impressive appearances in games and popular street racing movies like The Fast and Furious series, a reputation for having launched the JDM car scene, a leading role in serious street and drag racing, the exclusivity wrought by a 25-year import restriction in the United States — which finally ended in 2014 — and performance that is nothing short of incredible. If you want maximum bang for the buck, it's hard to beat a well-tuned Skyline R32 GT-R imported directly from Japan.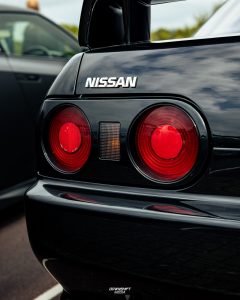 Mr D has shared some pictures of his fantastic Skyline R32 GT-R! Mr D has insured his pristine example through ourselves with all of the amazing benefits we can offer.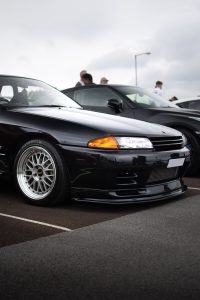 Here at AIB Insurance we offer specialist classic car polices which can also include optional extras such as UK and EU breakdown cover, Motor Legal Expenses Cover up to £100,000, Courtesy Vehicles for the duration of repairs and Agreed Value.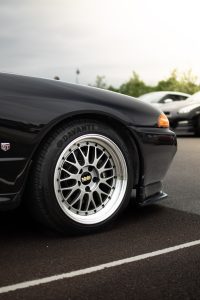 If you have a Skyline GTR R32 or another classic car would like covered under a specialist classic car policy, call our friendly motor team on 02380 268351.