If you are thinking about changing your car this year then you will be pleased to read that you have a great deal of choice as vehicle manufacturers are frequently introducing new models. Whether you are looking for an electric family saloon, a high performance two-seater sports car or a luxury vehicle you should not have any difficulty in finding one that suits you. Below we highlight what may be 10 of the top cars that you may wish to consider upgrading to in 2019.
Aston Martin Rapide S
This is a four door sports car that meets the exacting standards that you would expect from
Aston Martin that has been manufacturing luxury vehicles for many years here in the UK. Both the exterior and interior are beautifully styled with top of the range materials being used.
It has an eight speed automatic gear box. The V12 5,935 cc engine produces 560 bhp and the car is capable of getting from 0 to 62 mph in a mere 4.4 seconds as it heads for a top speed of 203 mph. Of course, it comes with the unmistakable roar of an Aston Martin.
Prices from £152,749.
If you are thinking about buying an Aston Martin Rapide S or perhaps another model from the range available such as the Aston Martin DBS Superleggera insurance can be arranged through us here at AIB Insurance.
Audi A8
The Audi A8 is the German manufacturer's top of the range family salon car for the discerning executive. As one would expect from this quality car builder it has been beautifully designed and comes with many features including comfortable Valcona leather seats, LED headlights and a fantastic audio and communication system The adaptive air suspension system makes for a particularly comfortable ride.
This is a nippy vehicle with its 335 bhp 3 litre V6 petrol engine propelling you from 0 to 62mph in a mere 5.6 seconds. There is also a diesel option.
Prices start from £69.995
Bentley Mulsanne
This is the flagship model of the luxury UK car manufacturer Bentley Motors. This handmade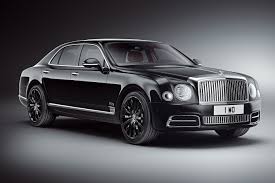 vehicle has a choice of three combinations – Mulsanne, Mulsanne Speed that provides a more dynamic drive and the Mulsanne Extended Wheelbase that provides greater legroom.
The V8 6.75 litre twin turbo engine provides an incredible amount of power and the vehicle has wonderful road holding. 0 to 60 mph can be reached in 5.1 seconds and it has a top speed of 184 mph.
The interior personifies luxury in every way with comfortable leather seating and the infotainment system is top quality. You can even have the wood veneer created from a tree in your own garden.
Prices start from £229,360.
If you are considering purchasing a Bentley Mulsanne or buy Bentley Continental GT insurance can be arranged through ourselves.
BMW 7 Series
The BMW 7 Series is a luxury family saloon car that is manufactured to exacting standards using the finest materials. It is also available as a long wheel based version providing extra room. There is also a hybrid version.
The interior provides a warm and inviting feel with delightful leather seating that is so comfortable to relax in.
The BMW 730d xDrive has a 6 cylinder twin turbo engine that produces 265bhp and powers the vehicle form 0 to 62 mph in just 6.1 seconds.
Prices from £69,445.
You can arrange insurance cover for the BMW 7 Series or get a competitive BMW M850i xDrive insurance price through us.
Jaguar I-Pace S
This is a stunning looking all electric SUV and, as all Jaguar cars are, is fitted out to a luxury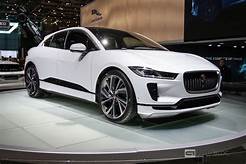 standard. It comes with semi-powered sports front seats, LED headlights and a fantastic connectivity and sound system. There are a number of other models in the range.
You may be surprised to read that this electric vehicle is capable of powering you from 0 to 60 mph in just 4.5 seconds.
Prices start at £64,495
Maserati GranTurismo Sport
This Italian luxury sports coupe is beautifully crafted with elegant, sleek bodywork that can also be purchased as a soft top enabling you to enjoy the thrill of open-air motoring. Its interior is equally impressive with comfortable sports seats making long journeys a pleasure. Needless to say, the level of equipment is first class.
The exhilarating, powerful 460 bhp V8 4.7 litre engine will take you from 0 to 62mph in just 4.8 seconds producing the roar that discerning motorists have come to expect.
Prices start from £92,230
McLaren 600 LT
The name McLaren is associated with FI racing but the company also build road-specification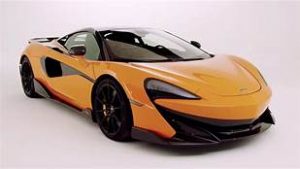 sports cars to an extremely high standard.
The McLaren 600 LT has a twin turbo 3.8 litre V8 engine producing 592 bhp that is capable of rocketing this vehicle from 0 to 62mph in a staggering 2.9 seconds so it is certainly not for the faint hearted.
It is of course beautifully designed both outside and inside but this really is a driver's car with wonderful road holding.
Prices from £187,625
Mercedes-Benz Maybach S650
The Mercedes-Benz Maybach S650 is an exclusive saloon car built to exacting standards both in terms of coachwork and mechanically. The company is renowned for producing executive vehicles but this model goes to another level.
It has wonderfully comfy leather seats that make every journey a pleasure and a delightful wood finish. It features Mercedes-Benz Intelligent Drive and Dynamic Handling resulting in a relaxing trip.
It has a 5,980cc 12 cylinder engine producing 630 bhp. This vehicle powers from 0 to 62 mph in only 4.7 seconds on its way to a top speed of 155 mph
Prices start at £175,875.
Range Rover Evoque
Range Rover is renowned for producing quality 4-wheel drive vehicles that perform as well on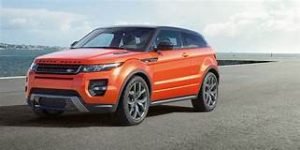 the motorway as they do off-road. With its distinctive styling incorporating a falling roof to the rear it has become unmistakable on the road. It comes with all the refinements you would expect from this British car manufacturer.
It has a 1,999cc engine in either petrol or diesel capable of getting from 0 to 60mph in 9.9 seconds and has a top speed of 125mph.
Prices from £31,600.
Rolls-Royce Phantom
This luxury saloon car is a dream to drive and you and your passengers will do so in style and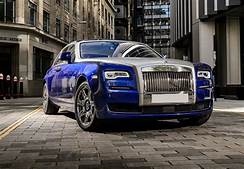 comfort. It is described as the quietest Rolls-Royce ever built and every one is unique to the owner.
Inside, it will not come as a surprise to read that the fixtures and fittings are of the highest standard with original wood paneling and delightful leather seating. It is one of the most luxurious cars in the world.
It has a powerful V12 6.7 litre engine that will accelerate smoothly from 0 to 100mph in around 12 seconds.
Prices from £362,000.
Here at AIB Insurance, we have insured many makes and models of cars through our extensive panel of insurers. So, if you would like to obtain the likes of Aston Martin DBS Superleggera insurance, buy Bentley Continental GT insurance or obtain a BMW M850i xDrive insurance price feel free to call us on 02380 268 351 and speak with a friendly member of our team who will discuss your requirements in detail and arrange a no-obligation insurance quotation.