We interviewed Kirby from AIB Insurance, a motorhome, campervan and RV specialist to talk about the latest happenings in the world of insurance:
Are you seeing anything interesting with Motorhome and Camper claims?
The last 24 months have been challenging times for insurers with motorhome, RV's and camper thefts on the increase. Take North Wales for example – police recently revealed that 30 vehicles worth over a million pounds had been stolen over the past 16 months. They believe thieves in that area were mainly targeting Fiat Ducato and Peugeot Boxer motorhomes using technology widely available on the Internet to override the manufacturer's security measures that included the electronic immobiliser.
On a national basis though, Ford continues to be the vehicle of choice for most thieves.  Our insurance partner Ageas Insurance tells me Ford manufactured motorhomes make up less than 6% of their motorhome book but the theft rate is ridiculously high. There is no pattern as to where the motorhomes are kept, how long they have been owned or the level of security measures as they've seen a variety of scenarios. They have had over £350,000 worth of Fords stolen last year alone which is why they took the decision to work out what model ranges/years of manufacture were affected and decline them.
According to the Association of British Insurers (ABI), motor theft claims have increased by 20% in 2019 and motor theft claims paid by insurers in the first quarter of this year were at their highest for any quarter since 2012 with a payment made relating to vehicle crime every eight minutes. The ABI claims that the increase is in part being driven by keyless car crime whereby hi-tech criminals are able to bypass keyless technology in as little as 20 seconds. This would certainly seem to be the case with a large number of motorhome thefts as an increasing number are being stolen when they are parked on driveways.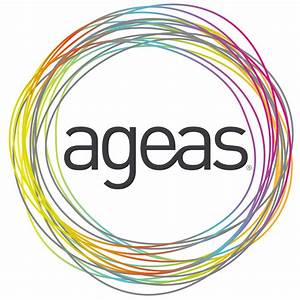 Has this seen the cost of insurance increase?
Historically, motorhomes have been rated on three main factors: year, engine size and value (ignoring left hand drives, imports and modified vehicles etc.).  Over the last 12 months, three major motorhome insurers, Aviva, Ageas and Markerstudy have taken the unusual steps to load the premium further or even decline specific years of manufacturer, especially Ford.
Generally, motorhome and campervan insurance rates have remained stagnant apart from specific manufacturers. DIY conversions tend to cost more to insure than a coach built one.
So how can owners prevent a vehicle being stolen?
If your motorhome is stolen, having the right insurance policy in place will mean that you can at least have the peace of mind of knowing that you'll be compensated financially for your loss. However, an insurance payout can never compensate you for the inconvenience and disruption that vehicle theft causes.
The good news is that most theft is opportunistic and thieves generally don't like to work too hard. So, if they see a motorhome fitted with wheel locks, steering or handbrake locks or wheel clamps, it may be enough to put them off.  Of course, you can go further by installing an alarm, immobiliser, a tracking device or even installing PIR lights trained on your parking space that illuminate when they sense movement.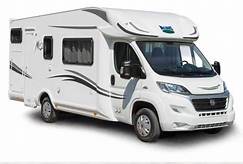 What should people look out for when insuring a motorhome, RV or campervan?
It is vital, that you take out appropriate motorhome insurance and select a policy that will cover all your needs.
Motorhome insurance is not like car insurance, it requires specialist knowledge and as such, you should speak to a specialist motorhome insurance provider. Most specialists will provide additional European cover, additional contents cover and cover for gas cylinders, generators and awnings.
We would encourage you to purchase legal expenses as, if you find yourself in a dispute, legal fees can be expensive. Likewise, breakdown cover can be challenging as non-specialist providers may place a height, length or weight restriction on the vehicle they cover.
Another thing to mention when buying cover, is the level of windscreen glass cover that the specific policy your purchasing provides. Many insurers restrict the windscreen cover to £500-£1000 but an owner of an A-Class could be left short and should seek insurers that provide unlimited glass cover.
The motorhome market continues to grow especially relating to the sale of higher value models that cost over £100,000 and that represents a different risk for insurers if they go missing.
What is happening in the classic car world – are vehicles still going up in value?
The classic vehicle market is renowned for its stability and consistency and the VW campervan is a prime example of that. Over the past 10 years, classic vehicle values have been consistently going up, outperforming just about everything I can think of apart from vintage wine. I'd argue that classic vehicles are a better investment here too as it's possible to use them without instantly destroying their value!
That said, at the top end of the market such as Ferrari, Lamborghini and the like, it looks as though we're finally seeing the pace slowing and interest levels cooling.
One element of this could be uncertainty. When it comes to high value classics, it's a global market. Investors may simply be less prepared to spend big at a time of trade wars and uncertain future trading arrangements.
The classic vehicle market is forever evolving as new cars become classics as each year passes.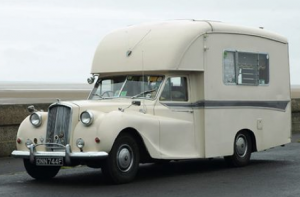 What's your favourite classic within the motorhome and campervan arena?
I love the 1967 BMC Princess – it looks bonkers. Whilst it looks like a DIY conversion, it was actually coach-built on a Vanden Plas Princess chassis but was unusually modern for it's time enjoying power steering and an automatic transmission.  Another favourite would be the VW T25 hightop campervan. Again, it looks so cool and I can imagine myself sitting in it with a hot cup of tea on a cold day looking out over the ocean.