Tag Archives:
Women Empowerment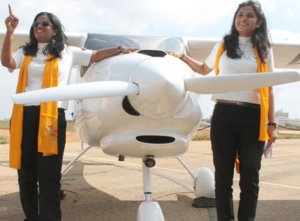 Anyone who has broken a world record is to be admired as it often involves a great deal of determination, courage and self-sacrifice. Well in February of next year, if everything goes according to plan a mother and her daughter are going to attempt to set a world record as they take off in a fixed wing microlight aircraft and try to fly around the world in a period of 80 days covering in the region of 50,000 kilometers with such a fete never having been achieved by two Indian women together.
The ladies in question are Audrey Deepika Meben who is 42 years of age and a flying instructor and her 19 year old daughter by the name of Amy Mehta who is a student photographer. Both ladies come from Karnataka that is situated in the south west area of India. It is hoped that the flight will increase awareness for Women Empowerment.
The pair will take off from Jakkur airport in the south of the country and pass through the likes of Japan, Iceland, USA, Afghanistan, Russia and Pakistan before returning to Jakkur. In total it is expected that the plane will land in at least 21 countries. The plane in question will have two fuel tanks capable of carrying around 60 liters of fuel meaning that the aircraft is capable of staying in the air for at least 4.5 hours. It is expected that the microlight aircraft will be required to make a minimum of 54 landings.
Amy Mehta will no doubt be using her photographic skills to take some wonderful, breathtaking photos of their epic global journey in the skies. The plane is capable of traveling at a height of around 7,500 feet and the flights will be made during daylight.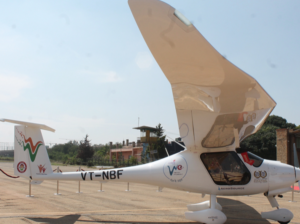 It is to be hoped that the weather is kind to them and that both women complete the journey in safety with nothing untoward happening on the way. We are sure that you will agree that they are to be admired. Here at AIB Insurance we wish them both all the best for their record-breaking attempt early next year.
If you are in need of airsports insurance why not give us a call at AIB Insurance on 02380 268 351 and speak with a member of our friendly staff who will happily arrange a quotation.