The car of the week is this gorgeous MGB GT.
The original concept of the two seater open sports MGB was considered ahead of its time in 1962 and still had not dated after production ceased in 1980 when the last MGB rolled off the Abingdon assembly line. Over half a million examples of the car in its various guises were produced, making it the best selling MG of all time.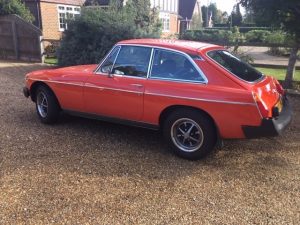 Mr A has kept this beautiful example in pristine condition. If you have an MG or any other classic car that needs caring for think no further than AIB insurance. We can offer agreed value, salvage retention and choice of repairer.
Call our specialist classic car team on 02380 268351 for your bespoke quotation. Do not forget to ask about our optional extras which provide extra security.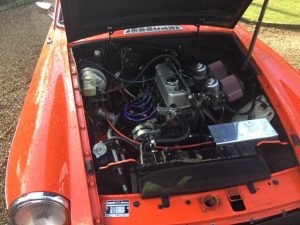 Thank you Mr A for sharing your beautiful MG B GT!